The best hostels in Guatemala for solo travellers
13 May 2022
During my solo trip around Latin America, I've stayed in LOTS of hostels. As a solo traveller who looks out for hostels that stimulate mingling between backpackers, my top priorities are hostel activities, nice communal areas, and a hostel kitchen. Are you planning a trip to Guatemala soon? I got you! These are my hostel recommendations for Antigua, Lake Atitlan, Lanquin, and Flores.
n
Antigua
n
Lake Atitlan
n
Lanquin
n
Flores
n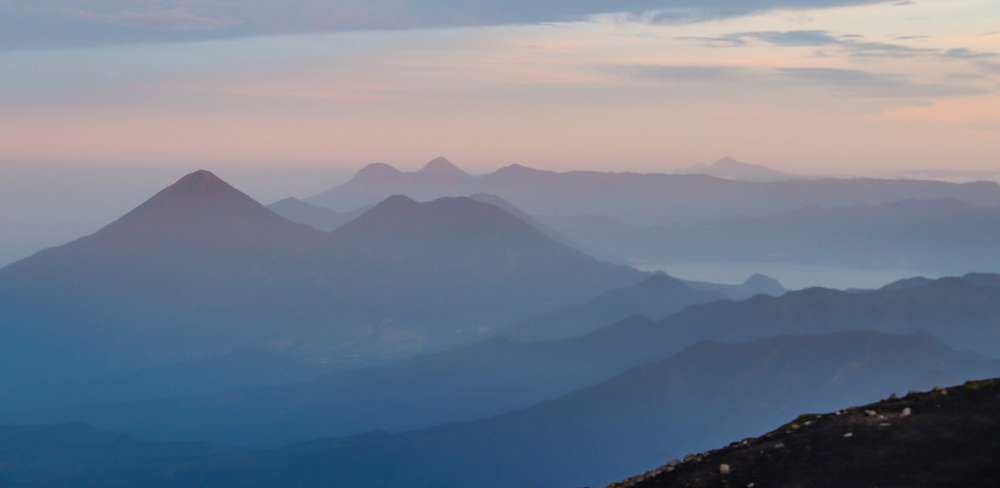 This post is in no way sponsored by or created in collaboration with any of the hostels. I only recommend these hostels because I either stayed there myself and had a great time, or heard lots of positive stories about it from other backpackers. The links I've put here are affiliate links. If you book a stay through one of those links, I'll receive a small commission from Hostelworld or Booking, while you don't pay anything extra! Thanks a lot for supporting my blog (:
n
Antigua
n
Maya Papaya Hostel
n
The first hostel of my solo trip. I'd booked an airport transfer with them, as I arrived at the airport of Guatemala City late at night. Overall, a great hostel with decent facilities and very nice bunk beds with curtains. I stayed in their female dorm.
n
Cute patio with a small hostel bar
n
n
n
n
Have a look at Maya Papaya on Hostelworld
n
Have a look at Maya Papaya on Booking
nn
Somos Hostel
n
I returned to Antigua a second time, and heard great stories about Somos, so I decided to go there this time. Best decision! Great social vibes, fun volunteers, a hot tub next to the hostel bar… and pods in their 8-person dorm. I recommend staying in this particular dorm, because it's the only one with exterior windows. The blankets don't feel too clean, but this hostel would still make it to my top 5 across Central America.
n
Two patios – one is mellow, the other one is where the hostel bar and hot tub are
n
n
n
Outdoors communal kitchen and terrace with a view
n
Have a look at Somos on Hostelworld
nn
Hotel Casa de Sofia
n
Not a hostel, still worth a mention. There's nothing better than treating yourself to a private room (with a private bathroom) after hiking the Acatenango volcano. The hotel feels more like a guesthouse. It's small, has a friendly family living there, and they can prepare you breakfast in the morning for a fair price. Also got my laundry done here!
nn
Have a look at Casa de Sofia on Booking
n
n
Lago de Atitlán
n
Selina Hostel
n
Panajachel is the main town along the lake, so I decided to stay there first. I usually avoid big chain hostels such as Selina, but it seemed like the best option in town for me. And it didn't disappoint! Loved the morning yoga sessions with a view over the volcano. The communal kitchen was spacious and complete. It wasn't very lively when I was there, but I still made some friends here and enjoyed my stay!
n
On-site restaurant and bar
n
n
Swimming pool in the garden
n
n
Co-working spaces (extra fee)
n
Have a look at Selina on Hostelworld
n
Have a look at Selina on Booking
nn
La Iguana Perdida
n
I took the boat from Panajachel to Santa Cruz, and stayed at La Iguana Perdida. It's located right on the deck where you arrive. Facilities are very basic (low environmental impact), but the vibes are great! Make sure to be here on a Saturday, when they hold a barbecue (vegetarian options available) and everyone needs to get dressed up (the hostel provides the costumes).
n
On-site restaurant and bar
n
n
n
n
Saturdays: BBQ dress up party
n
Have a look at La Iguana Perdida on Hostelworld
n
Have a look at La Iguana Perdida on Booking
nn
Free Cerveza
n
I haven't stayed here myself, but I'd heard great stories about it. I paid Free Cerveza a visit during a walk from La Iguana Perdida, and it looked like a nice place! They organize daily activities, have paddle boards you can use for free, and you sleep in a teepee tent. Just like La Iguana Perdida: basic facilities!
nn
Have a look at Free Cerveza on Hostelworld
n
n
Lanquin
n
Zephyr Lodge
n
This hostel isn't on hostelworld or booking, so you've got to book your stay through their website. This is the hostel where basically every backpacker that likes to go to Semuc Champey goes to, so it's easy to meet people here. I had high expectations. The views from the infinity pool over the valley were indeed incredible, and the deluxe dorm lived up to its name. What I didn't really like is that they don't have a communal kitchen, and their on-site restaurant is pretty expensive (and the food isn't even that great). It's located a bit out of town (Lanquin), so I settled for the hostel's restaurant instead of walking to town, but opting for a local restaurant in town might be better.
n
On-site restaurant and bar
n
n
Infinity pool + hot tub with a view
n
n
You can book a tour to Semuc Champey here
n
n
n
Flores
n
Los Amigos Hostel
n
Again, the place where almost every backpacker goes to. It's located in the heart of the island of Flores. I stayed in a dorm with air-conditioning here, and that wasn't an unnecessary luxury, because it gets incredibly hot in Flores. There's a communal kitchen, but don't expect too much from its quality. It was possible to make my own dinner here, though!
n
On-site public restaurant and bar
n
n
n
n
You can book a tour to Tikal here
n
Have a look at Los Amigos on Hostelworld
n
Have a look at Los Amigos on Booking
n
n
Looking for some more info about this part of the world? Have a look at my other destinations in Latin America.n
n
Do you have any questions about my travels, or do you see a great opportunity to collaborate? Feel free to send me an Instagram DM or email (floraflies.nl@gmail.com).
About Flora Flies
About Flora Flies – I believe travelling can be a way of living. A way to develop yourself. As long as you create yourself that opportunity. Slow solo travel is my answer to that.