The best hostels in Nicaragua for solo travellers
30 May 2022
During my solo trip around Latin America, I've stayed in LOTS of hostels. As a solo traveller who looks out for hostels that stimulate mingling between backpackers, my top priorities are hostel activities, nice communal areas, and a hostel kitchen. Are you planning a trip to Nicaragua soon? I got you! These are my hostel recommendations for León, Managua, Little Corn Island, Granada, Ometepe, and San Juan del Sur.
n
León
n
Managua
n
Little Corn Island
n
Granada
n
Ometepe
n
San Juan del Sur
n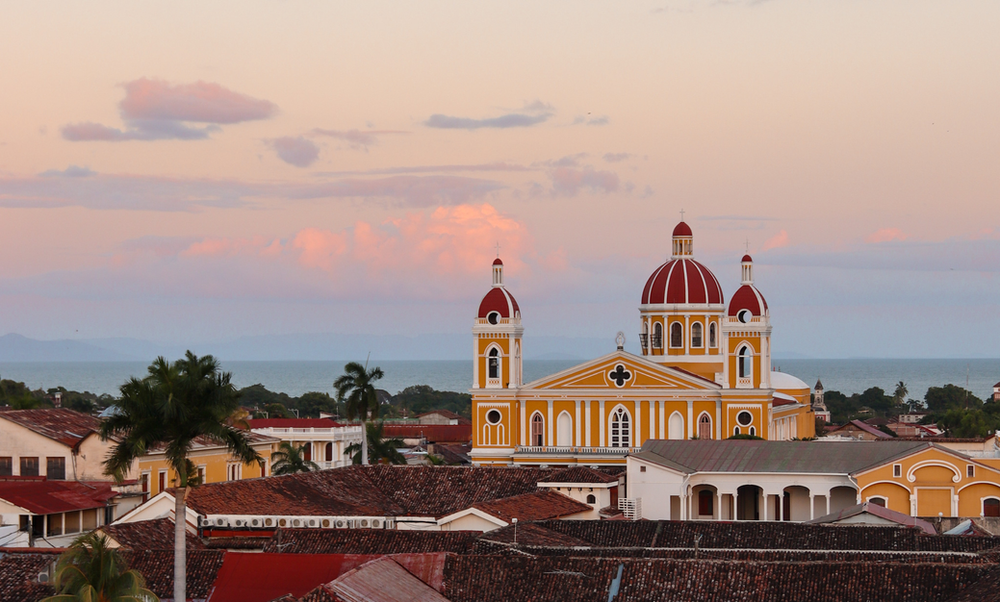 This post is in no way sponsored by or created in collaboration with any of the hostels. I only recommend these hostels because I either stayed there myself and had a great time, or heard lots of positive stories about it from other backpackers. The links I've put here are affiliate links. If you book a stay through one of those links, I'll receive a small commission from Hostelworld or Booking, while you don't pay anything extra! Thanks a lot for supporting my blog (:
n
León
n
Poco a Poco Hostel
n
A typical social hostel that attracts lots of solo travellers. I particularly enjoyed the pot luck barbecue. Every bed has its own ventilator, which is much needed in León. A must in León is doing a free walking tour, and I signed up for one through the hostel's reception!
n
Ventilators next to bunk beds
n
n
n
n
n
n
Have a look at Poco a Poco on Hostelworld
n
Have a look at Poco a Poco on Booking
n
n
Managua
n
Managua Backpacker's Inn
n
Not necessarily the most social hostel, but I guess Managua isn't a popular stop in Nicaragua anyway. This is a good hostel location-wise; close to a shopping mall with La Colonia supermarket, and within walking distance of the best nightlife strip. The communal kitchen is spacious and complete.
n
n
Swimming pool in the garden
n
n
n
Have a look at Managua Backpacker's Inn on Hostelworld
n
Have a look at Managua Backpacker's Inn on Booking
n
Little Corn Island
n
Sunrise Paradise – Carlito's Place
n
Though it's not a hostel, it's a popular place to stay among backpackers. Along the east coast of the island, there are several beach cabins owned by different local families. Carlito's place is one of them. Expect basic beds, a private bathroom, and a small terrace on the front with a hammock. Wake up early to witness an amazing sunrise from your hammock! There's a small and limited communal kitchen (bring/buy your own oil/spices), but I can highly recommend having a budget-friendly dinner at Restaurante El Bosque (about a 10-min walk).
n
n
Close to the main "town" and beautiful beaches
n
n
Have a look at Carlito's Place on Booking
n
n
Granada
n
De Boca en Boca Hostel
n
This place has a sort of similar vibe as Poco a Poco, so I loved it! It's located right next to the cathedral, just a couple of blocks away from the central square. I stayed in the 8-person dorm and 10-person dorm. They all had a ventilator next to the bed, and that wasn't an unnecessary luxury, because it gets incredibly hot in Granada. There's a big communal kitchen where it's easy to meet other backpackers.
n
n
Patio with hammocks and seating areas
n
n
Free breakfast (pancakes)
n
Have a look at De Boca en Boca on Hostelworld
n
Have a look at De Boca en Boca on Booking
n
n
Ometepe Island
n
Casa Mauro
n
It feels more like a guesthouse than a hostel. Mauro lives here with his family, so your money goes directly to a local family. He's happy to help you out with anything! Casa Mauro is located in Moyagalpa, the main town of Isla Ometepe. You can easily walk to a supermarket and restaurants in town, and it's super recommendable to rent a scooter and explore the island that way.
n
Terrace with hammocks and sofas
n
n
Animals in the garden (you might get woken up by a cockerel)
n
Have a look at Casa Mauro on Hostelworld
n
Have a look at Los Amigos on Booking
nn
Hospedaje Central*
n
I switched to Hospedaje Central after one night in Casa Mauro because the latter was fully booked. Hospedaje Central is more like a very cheap hotel. There's a big patio and an on-site bar/restaurant. The hotel's description says there's a communal kitchen, but this isn't the case; it's the restaurant's kitchen which makes you feel like you're walking in their way. You CAN store your food in their fridge though. I ended up making my own breakfast/lunch at the hostel and going out for dinner.
n
On-site public bar and restaurant
n
Central location in Moyagalpa
n
Big patio with plenty of space to chill/work
n
*they're no longer on booking.com.
n
n
San Juan del Sur
n
Surf Town Hostel
n
I'm usually avoiding party hostels, but I figured: I'm in San Juan del Sur, I might as well go for it. And I loved it! Surf Town is owned by a friendly Canadian, and has a nice bar where you'll easily meet fellow (solo) backpackers and a swimming pool next to it. Loud music would stop at around 11 pm, which makes you able to sleep well if you want to. The communal kitchen is basic but decent enough to prepare your own meals.
n
n
n
No doors in the big dorms
n
Plenty of showers and bathrooms (in the patio)
n
n
Have a look at Surf Town Hostel on Hostelworld
nn
Hola Ola Hostel
n
I also stayed at Hola Ola afterwards, since it had been recommended to me many times. The place didn't live up to my expectations though. If you stay here, I would recommend doing so on a Saturday, as they organise a fun beach party weekly. Keep in mind that Hola Ola is located out of town; it's about a 20 min walk along the beach to get to downtown. There's no way to prep your own meals whilst staying at this hostel, which is a huge flaw for me, but I recommend having dinner at the local soda next door rather than at the hostel (cheaper and better)!
n
n
n
n
n
Have a look at Hola Ola on Hostelworld
n
n
Looking for some more info about this part of the world? Have a look at my other destinations in Latin America.n
n
Do you have any questions about my travels, or do you see a great opportunity to collaborate? Feel free to send me an Instagram DM or email (floraflies.nl@gmail.com).
About Flora Flies
About Flora Flies – I believe travelling can be a way of living. A way to develop yourself. As long as you create yourself that opportunity. Slow solo travel is my answer to that.