City trip to Fez: where to stay, eat, and what to do
10 June 2022
Is Fez the new Marrakech? The city in the north of Morocco is authentic, full of culture and good food, and is home to friendly locals. It's not yet a popular destination among tourists, so this is the perfect time to discover the city before the crowds will undoubtedly come! This also makes it a tad more difficult to find info about where to stay, where to eat, and what to do, so here's a mini-guide to get you started.
n
Where to stay in Fez
n
Where to eat in Fez
n
What to do in Fez
n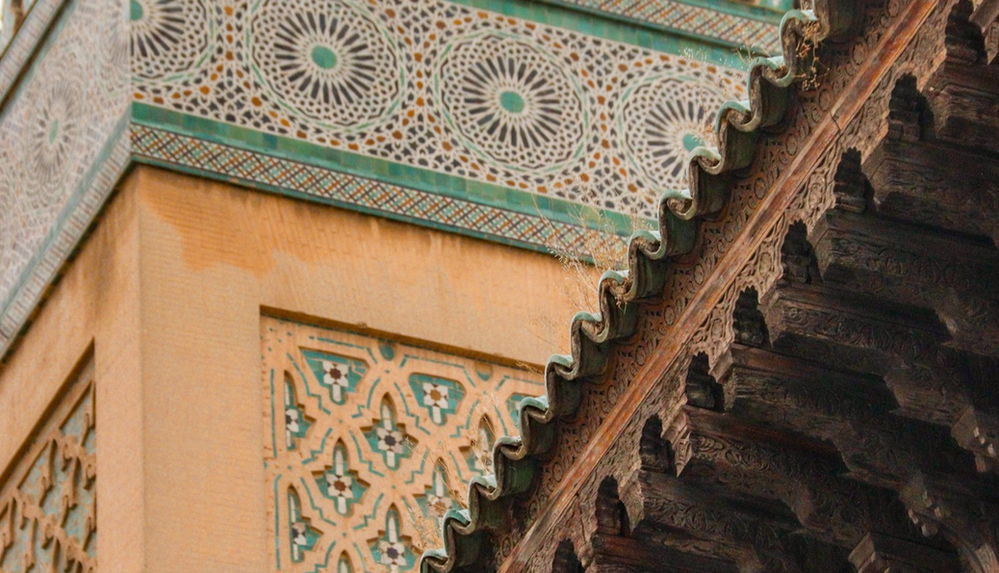 1) Where to stay in Fez
You might've seen photos of them before. Gorgeous guesthouses with a light patio in the middle, featuring incredible mosaic details… riads! They're a popular and – not unimportantly – affordable type of accommodation in Morocco. They have the same facilities as a regular hotel, but riads are (way) smaller and feel more like home.
nn
During my trip to Fez with my little brother, we stayed at Riad Tahra & Spa. It was the perfect accommodation in a calm part of the medina (old town) of Fez, and we found the staff very friendly! You get welcomed with traditional mint tea, the rooms are all unique, and you can spot amazing details throughout the whole building. Mohammed also happens to own another riad that's within a 5-minute walk, where you can go for a refreshing dip in the pool. A delicious and complete breakfast (included in your stay) is served every morning between 7:30-10:30, after which it's time to explore the medina.
n
n
2) Where to eat in Fez
Moroccan cuisine is mostly known for its delicious tajines: a dish with meat (usually chicken or beef). Don't worry if you're a vegetarian, though! I had no trouble finding veggie options on any menu. Typical dishes that usually have a vegetarian alternative are couscous and pastilla (a savoury pie). There are also plenty of restaurants in Fez that have more Western food options, such as burgers (haven't stumbled upon a veggie burger, though), pasta, potatoes, and salads.
nn
The Ruined Garden
n
This restaurant is located in a beautiful – surprise – garden. It's the patio of the adjacent Riad Idrissy, and the restaurant is open to the public from 1:00 – 9:30 pm. It's best to reserve a table in advance. Especially if you'd like to order one of their speciality dishes!
nn
Mom's Touch
n
You wouldn't find this beautiful restaurant if you haven't saved the location beforehand. It has the best rooftop, a lovely colourful interior, and friendly staff! It was my favourite spot in Fez.
nn
Café Clock
n
This popular restaurant among (young) tourists lives up to the hype. It has several levels and a nice rooftop. They also organise activities such as cooking classes.
n
n
3) What to do in Fez
Fez might not have as many tourist sights as an average big city, but I can guarantee you won't get bored during three full days. Here's a list of things to do in the old town.
n
n
Have a look inside artisan shops
n
Watch the sunset from Marinid Tombs
n
Admire coppersmiths at Place Seffarine
n
Get a glimpse of a mosque
n
Take a typical tourist pic at the Blue Gate
n
Walk around the Andalusian neighbourhood
n
Explore the Jewish quarter
n
Relax in the park Jnan sbil
n
Treat yourself to a hammam
n
Learn how to cook the Moroccon way
n
n
n
Looking to get inspired by more articles like this one? Have a look at my other destinations.n
n
Do you have any questions about my travels, or do you see a great opportunity to collaborate? Feel free to send me an Instagram DM or email (floraflies.nl@gmail.com).
nnn
About Flora Flies
About Flora Flies – I believe travelling can be a way of living. A way to develop yourself. As long as you create yourself that opportunity. Slow solo travel is my answer to that.