Guatemala backpacking route: 3-5 weeks
6 October 2022
Guatemala was the perfect start of my half-year journey across Central America. I flew into Guatemala City and went straight to Antigua, where my slow solo trip started. No plan, no end date, just a 55L backpack and an adventurous and curious soul. Let me share my travel route and give you inspiration for your journey across the country of 37 volcanoes, indigenous cultures and scenic bus journeys.
n
Antigua
n
Quetzaltenango
n
Lake Atitlan
n
Lanquin
n
Flores
n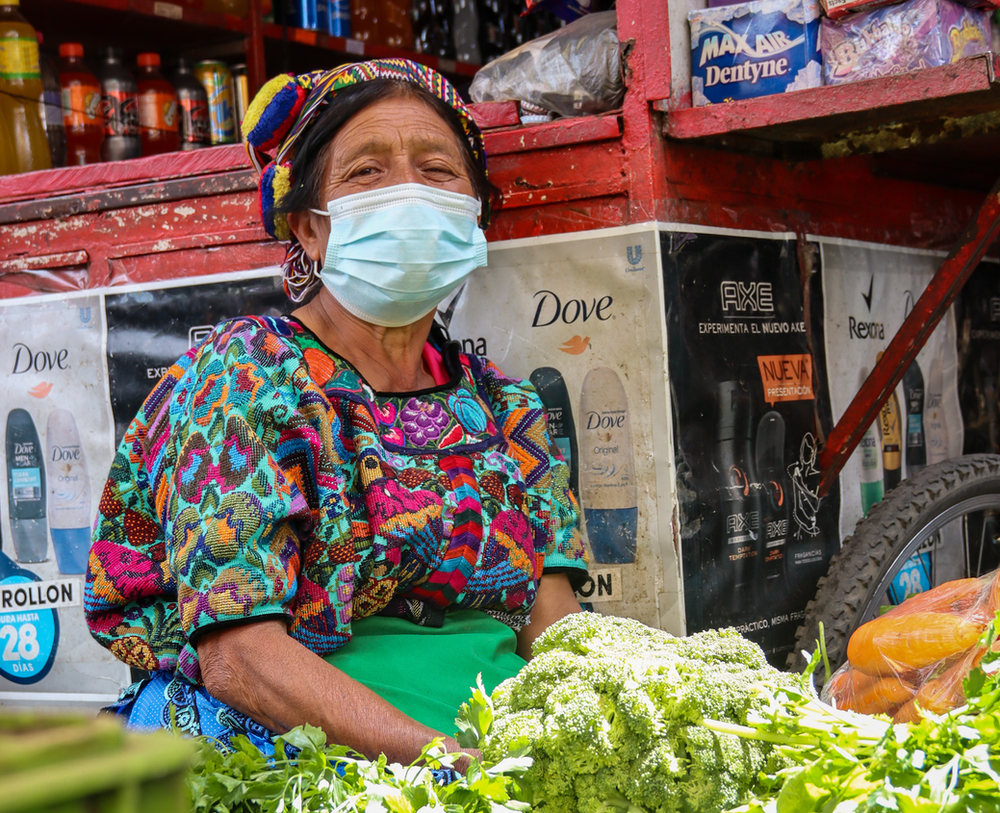 Antigua – 9 nights
n
I initially booked three nights in Antigua and ended up staying for nine. This colonial town is easy to fall in love with. Its charming streets and cute shops and restaurants do the trick. Antigua also offers plenty of cool day trips though. The most popular one is the overnight hike of Volcán Acatenango, during which you get to see the active volcano Fuego erupt and colour the ashes orange at night.
nn
How to get from the airport to Antigua
nn
There are lots of ways to get to Antigua from the airport in Guatemala City. I arrived late at night and therefore preferred having my transportation figured out beforehand, but this isn't a must. I'd booked an airport transfer through the hostel I was staying at. Most ho(s)tels in Antigua offer this service! It costs around $30, and it would obviously be cheaper if you would share it with other travellers.
nn
Airport taxis would be a fairly expensive option as well. I don't know the exact prices, as I chose the reliability of a hostel transfer over an airport taxi. You will find lots of taxi drivers approaching you as you leave the arrival hall. Ordering an Uber is usually cheaper!
nn
Tip for budget solo travellers: pop a message in ,this Facebook group to see if there's anyone you can share transport with!
nn
If you want to dive right into the Guatemalan experience, the chicken bus would be your way to go! Expect an adventurous ride, as the road between Guatemala City and Antigua includes a lot of curves, and the bus driver doesn't seem to bother slowing down. It's the cheapest way to get to Antigua and shouldn't cost more than a couple of dollars.
nn
To do
n
Visit Arco de Santa Catalina in the early morning
n
Take a walk to viewpoint Cerro de la Cruz
n
Try new food at the Central Market
n
Go people-watching at the central park
n
Do a chocolate workshop in town
n
Take a day trip to Hobbitenango
n
Visit Catedral de Santiago
n
n
Read about everything you need to know about your visit to Antigua in the free guide I created. It includes more information about Acatenango, the best restaurants in town, and where to stay. You can grab a copy by subscribing to my mailing list at the very bottom of this page.
n
n
Quetzaltenango (Xela) – 7 nights
n
Not the most typical city to visit in Guatemala, which is arguable. Yes, it's not the prettiest city you'll come across during your travels, but it does have a lot of cool day trips to offer! Quetzaltenango, also known as Xela, is surrounded by volcanoes, among them the highest volcano in Guatemala. I didn't take any day trips from Xela though, as I was there to further improve my Spanish at one of the many language schools: Utatlán. As I already was on a B2 level beforehand, the private lessons weren't much of an addition to me, but I wouldn't have wanted to miss this, as I got to stay with a local family for a full week! Elizabeth was the sweetest host, and I'm still in touch with her daughters through Instagram.
nn
How to get from Antigua to Xela
nn
I had conveniently arranged my transfer from Antigua to Xela through Utatlán, my language school. At like any backpacker's spot in Guatemala, though, you can just ask at your hostel about shuttle options. The drive from Antigua to Xela takes about 5 hours and costs 200Q.
nn
To do
n
Stay with a local family
n
Attend a Spanish language school
n
Go sightseeing in the old centre
n
Interact with locals at Mercado La Democracia
n
Visit Fuente Georginas hot springs
n
Hike to the holy Lake Chicabal (the crater of a volcano)
n
Face the highest volcano in Guatemala (Tajumulco)
n
n
n
Lago de Atitlán – 7 nights
A popular spot for backpackers, and in my opinion, it lives up to the hype. I'm a very down-to-earth person, but there's something magical about Lake Atitlan that made me feel at peace there. You can easily spend a week here, and there are many towns to choose from. I can recommend starting at the biggest town, Panajachel, as this is where most buses and shuttles arrive into. I then went to stay at Santa Cruz, which is a much smaller, quiet town, featuring the best views of the volcanoes.
nn
How to get from Xela to Lake Atitlan
nn
Again, my shuttle was arranged through Utatlán. It's about a 3-hour drive from Xela to Panajachel this time.
nn
To do
n
Explore Reserva Natural Atitlan to watch coatis, birds, and monkeys while walking on hanging bridges and passing a stunning waterfall
n
Look for street art in Panajachel
n
Hike the Indian Nose during sunrise
n
Explore other towns by taking the public boats
n
Go supping in the early morning
n
n
n
n
Check out my favourite hostels in Guatemala here
n
n
n
Antigua – 7 nights
Since I wanted to go to Lanquin for Semuc Champey next, and you've got to pass Antigua (coming from Lake Atitlan), I figured I'd spend an extra week there. ¿Por qué no?
nn
How to get from Lake Atitlan to Antigua
nn
Panajachel is the most convenient town to travel from. There are lots of tourist shuttles leaving from Panajachel to Antigua daily. I suggest booking them directly at the shuttle service instead of through your hostel. One of the shuttle services is located near the main dock in Panajachel. They cost 100Q (around $13) and leave at 5 AM, 9 AM, 12 PM and 4 PM (October 2021).
nn
I travelled from Panajachel to Antigua by chicken bus. Since there's no direct bus, and chicken buses have no schedules, I thought it might be helpful to share my route below:
nn
Panajachel – Sololá: 15 min / 5Q
n
Sololá – Los Encuentros: 30 min / 5Q
n
Los Encuentros – Chimaltenango: 75 min / 20Q
n
Chimaltenango – Antigua: 40 min / 10Q
nn
Be aware that you need to pay halfway through each ride, when the bus driver's companion starts walking through the bus to collect everyone's money. They tend to let tourists pay more, so keep an eye on (or ask around) what locals are paying. I ended up paying double (40Q) for the ride from Los Encuentros to Chimaltenango.
n
Lanquin – 2 nights
n
The town itself offers nothing worth mentioning, but you're likely to stay here if you're keen on visiting Semuc Champey. A gorgeous green valley with beautiful blue water flowing through it. Most hostels offer a day tour to Semuc Champey for about $18 pp. It includes caving (not for the claustrophobic), going to a waterfall, swinging into the water, hiking for about 40 min up to beautiful a viewpoint, and going for a refreshing dip in the water afterwards.
nn
How to get from Antigua to Lanquin
nn
Since Lanquin is located further away from Antigua, I would suggest paying a little extra for a tourist shuttle, rather than taking a lot of different chicken buses. It's obviously possible to go by chicken bus, just ask at your hostel about the first bus you need to take. The trip from Antigua to Lanquin is a scenic one and takes about 8-9 hours by shuttle bus, which you can book at almost every hostel. I booked mine through ,Somos hostel and it cost me 225Q in 2021.
nn
To do
n
Chill at the pool of your hostel
n
n
Visit Semuc Champey (on a tour)
n
n
n
Flores – 4 nights
Located in the very northeast of Guatemala, relatively close to the border of Mexico and Belize, you'll find the island of Flores, in Lago Petén Itzá. The town is small and colourful, and a perfect base for those wishing to visit the Maya ruins of Tikal. There are no cars on the island, but everything is within walking distance anyway.
nn
How to get from Lanquin to Flores
nn
This is another long scenic bus drive, which is recommended to do by shuttle bus again. The costs would be around 300 quetzals and it takes about 10 hours.
nn
To do
n
Take a boat to some of the beaches around the lake for a swim
n
Day trip to Yaxha (less visited Maya ruins)
n
Day trip to the Blue Crater for a swim in clear waters
n
n
n
n
Antigua – 2 nights
n
I then returned to Antigua a third time, to have a final convenient stop in Guatemala before moving on to my second country of this trip.
nn
The trip from Flores to Antigua takes about 11-12 hours by shuttle bus and costs 300Q during the day and 420Q at night. They also stop at Rio Dulce, which is another destination in Guatemala that you could add to your itinerary.
nn
My route in summary
nn
Antigua: 9 nights
n
Xela: 7 nights
n
Atitlan: 7 nights
n
Antigua: 7 nights
n
Lanquin: 2 nights
n
Flores: 4 nights
n
Antigua: 2 nights
nn
Alternative 3-week route
nn
Antigua: 6 nights
n
El Paredon: 3 nights
n
Atitlan: 6 nights
n
Lanquin: 2 nights
n
Flores: 3 nights
n
Antigua: 1 night
nn
Alternative 4-week route
nn
Antigua: 7 nights
n
El Paredon: 3 nights
n
Atitlan: 7 nights
n
Lanquin: 3 nights
n
Flores: 3 nights
n
Rio Dulce: 2 nights
n
Antigua: 3 nights
nn
Alternative 5-week route
nn
Antigua: 7 nights
n
Xela: 4 nights
n
Atitlan: 7 nights
n
El Paredon: 3 nights
n
Antigua: 3 nights
n
Lanquin: 2 nights
n
Flores: 4 nights
n
Rio Dulce: 2 nights
n
Antigua: 3 nights
nn
And that marks 5 incredible weeks in Guatemala! Next up: El Salvador.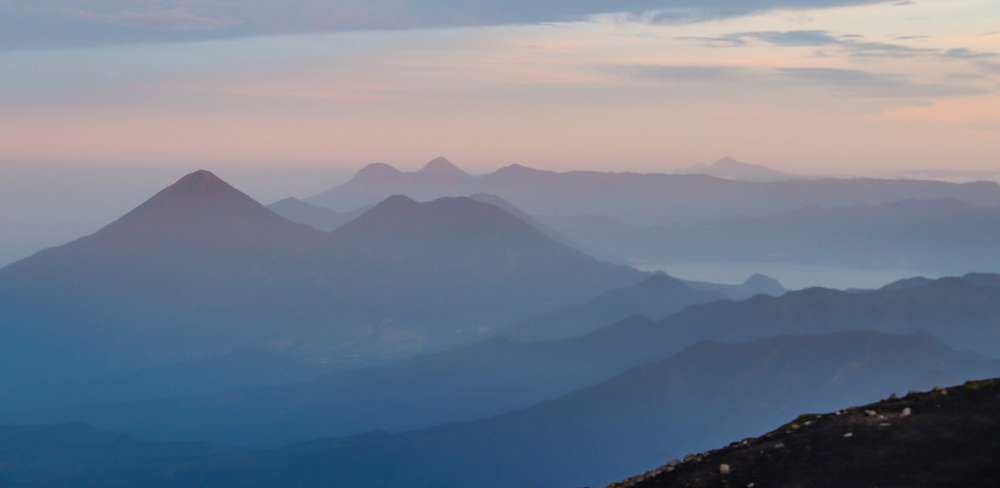 Looking for some more info about this part of the world? Have a look at my ,other destinations in Latin America.n
n
Do you have any questions about my travels, or do you see a great opportunity to collaborate? Feel free to send me an ,Instagram DM or email (floraflies.nl@gmail.com).
About Flora Flies
About Flora Flies – I believe travelling can be a way of living. A way to develop yourself. As long as you create yourself that opportunity. Slow solo travel is my answer to that.